I've missed the dance practice for the past 2 weeks yet I was the 9th guy to give my cousin a rose last Saturday night during her debut. I had my reasons but I guess it was destined to be. In retrospect, I felt guilty declining the offer 2 weeks ago. Perhaps she was cursing me since she had difficulties the past months or so recruiting guys for the event. When it was my turn to dance with her, I asked her and she said, "hindi, kasi nandito ka naman with me eh." That gave me a big sigh of relief :)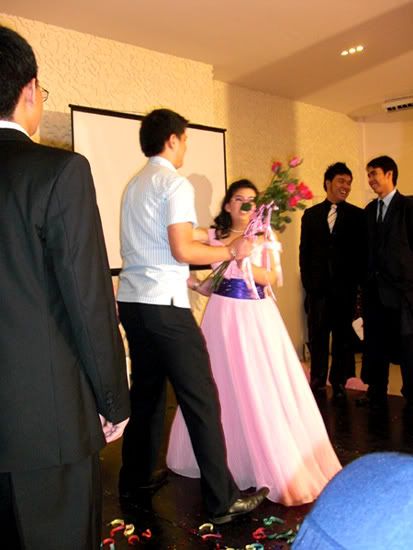 18 roses dance last Saturday night



P.S. My cousin has a pretty classmate from La Salle(of course! My Alma Mater :]) who lit one of the 18 candles and gave a speech. My sisters said, "O ayan te, ligawan mo na lang. Pa kai xiao(arrange in chinese) ka". I told 'em...I wish I was still in college ;) I miss those days! Sayang!