Iphone rang with an unknown number registered on the LCD screen...
Caller: Bentot! Where are you? So are you coming?

When she left before the Ondoy incident, I never asked for an answer but Perhaps God wanted to spare me from it all along.


--------

Julianne Potter: Michael... I love you. I've loved you for nine years, I've just been too arrogant and scared to realize it, and... well, now I'm just scared.

-- MBW

--------

She felt sad but understood everything.
Best Friend: Let's talk over Skype. I'll give you a miss call when I'm online. Manila is 3 hours ahead of India.

--------

Julianne Potter: If he were feeling what I'm feeling then he would know how it feels.

-- MBW

--------


Finally got the seahorse from Hobbes & Landes. It's so cute!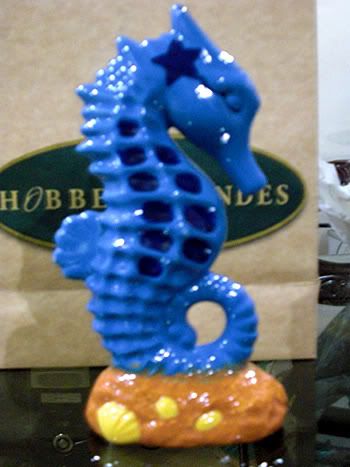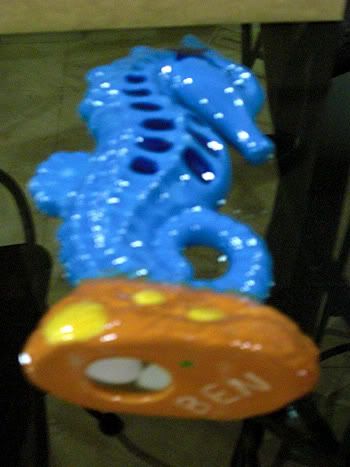 She had to put my name at the bottom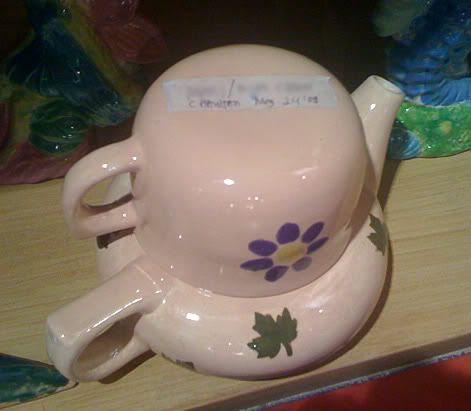 My simple jasmin tea cup set for her. I felt ashamed after seeing her finish product :)




--------

Tom: Nobody in the world makes me laugh the way you do. You're my best friend. I just wanna be with you.

-- MOH

--------

MBW = My Best Friend's Wedding
MOH = Made of Honor